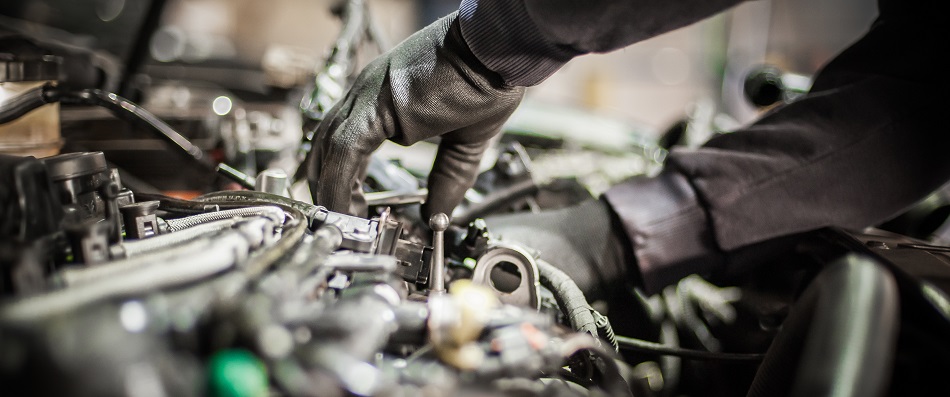 It is hard to miss lowrider vehicles when you see and/or hear them on the street. Lowriders are most often seen in movies, television shows and music videos, but can also be seen on the streets of Anaheim, California, Anaheim Hills, California, Brea, California, Villa Park, California, and Yorba Linda, California. Drivers of lowrider vehicles are passionate about customizing their vehicles to the max: From the paint jobs to the several movements their vehicle to achieve, to the vehicle's suspension. However, because lowrider vehicles are much lower to the ground compared to traditional vehicles, they are at a higher risk to skid and touch the ground. To conquer these problems, lowrider drivers of Audi, Honda, Lexus, and Nissan cars install hydraulic lift kits that allow the adjustment of the height of their lowrider.
At its core, a hydraulic system contains water in a contained system that has pressure put onto it from one side. That pressure forces a system against a piston on the other side of the container. The energy is transferred into the system, which forces it upward to lift something. In a vehicle, hydraulic suspension lifts the car up off the ground so the ride is much smoother and more comfortable for the passengers and for the driver. Hydraulic systems also power your vehicle's brake system. A hydraulic braking system uses brake fluid to transfer pressure onto a braking pad, which presses onto the axel and stops the vehicle from moving. Hydraulics may also be used in heavy machinery and construction equipment to lift, press or split systems. Equipment such as cranes, log splitters and diggers often have large scoops or other parts take a considerable amount of power to operate, and it would be a lot more expensive and difficult to power without a hydraulic system. Hydraulic systems are low cost and provide a high amount of power, which is why so many machines use hydraulic systems, including forklifts, NASA equipment, and of course, construction equipment and cars and trucks.
If your car needs an auto hydraulic service, you can come to Import Auto Clinic in Anaheim. In addition to auto hydraulic service, we also offer services in Auto Repair, Auto Repair, scheduled maintenance, and Toyota Repair.
Your Reliable Shop for Auto Hydraulic Service
Whether you are having a concern with a mechanical or electrical part of your car, SUV or truck, Import Auto Clinic in Orange can take care of your car, bumper to bumper. We offer a complete diagnosis and repair service for your car's air conditioning and heating, cooling system, as well as electric systems. Reasons You Should Do Business With Us:
Transparency
Honesty
Integrity
We are Experts
Years of Experience
If you are in the 92806 area or bordering locations, Import Auto Clinic is your shop to choose for all things auto repair. Feel free to make an appointment with us online at https://theimportautoclinic.com/ or call us at 714-632-0100.