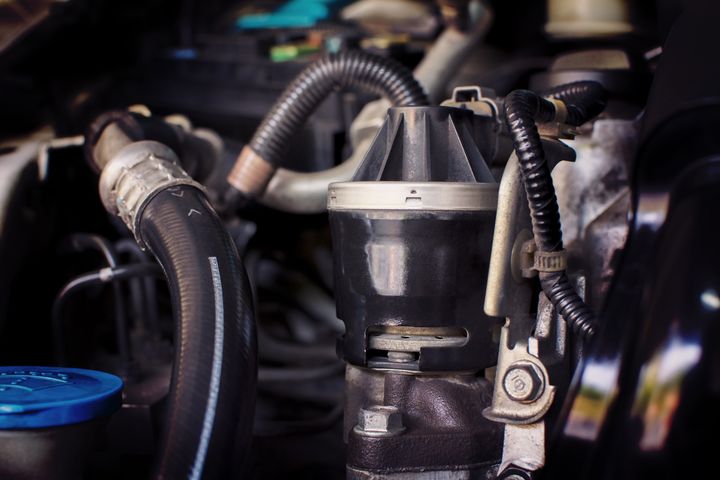 Your Trusted Source for EGR Valve Service
You rely on your vehicle to run smoothly, but a dirty or defective EGR valve will prevent this from happening. If your Check Engine light is illuminated, your engine is idling rough, or your vehicle's performance level has decreased, it's time to evaluate the condition of the EGR valve. Immediate attention is important when it comes to EGR valve issues; emission system and exhaust system components can be damaged very quickly. In extreme circumstances, you might see fuel dripping from the tailpipe. This indicates the fuel is going through the catalytic converter and possibly accumulating, altogether creating a huge safety concern. Since 1980, Import Auto Clinic has provided high-quality EGR valve service to the residents of Anaheim and the surrounding community of Orange. Our friendly team of professionals take customer service to the highest level. We know that unexpected auto repairs are frustrating; we concentrate on making them as painless as possible.
EGR Valve Service by Experienced Technicians
EGR valve malfunctions can vary in nature; an experienced technician will determine your specific EGR valve service needs. In some cases, the EGR valve can be cleaned and brought back to life following carbon buildup. Our ASE-Certified technicians at Import Auto Clinic use cutting-edge troubleshooting procedures to pinpoint the exact EGR valve service required for your vehicle. We then perform timely and dependable EGR valve service to make your vehicle safe. We will determine if the EGR valve can be cleaned or repaired, or if replacement is the best option. Whether your Audi is dripping gas from the exhaust or your Honda is having performance issues, trust our team for all of your EGR valve service needs in Anaheim and all of Orange. For high-quality, affordable EGR valve service, visit the experts at Import Auto Clinic in Anaheim, CA. Call us today or use our convenient online appointment form to schedule your visit.