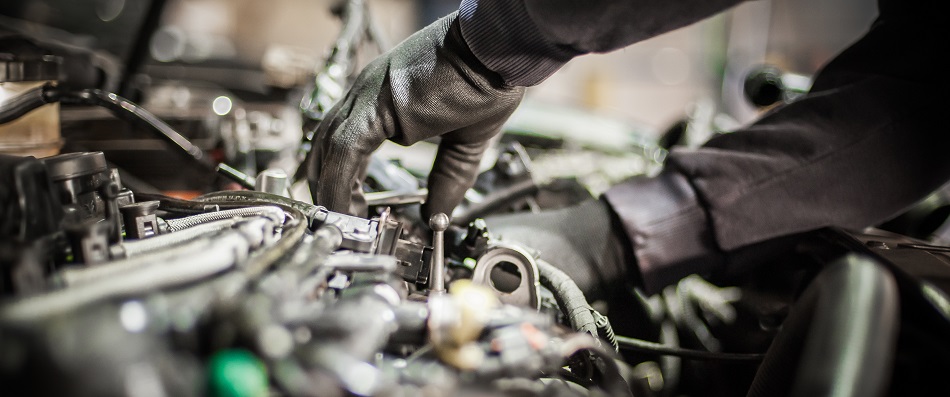 What Are Spark Plugs?
Spark plugs ignite the air/fuel mixture in the engine. As the pistons start compressing this mixture, the ignition from the spark plugs gives that power to the engine. The power from the ignition forces the piston downward, turning the crankshaft in the engine and providing power to move your vehicle. The spark plugs are a part of the ignition system. In combination with electrical and timing equipment, the spark plugs work to ignite the engine.
When Should I Replace My Spark Plugs?
Spark plugs are designed to be extremely durable and withstand a lot of damage. Determining when to replace your spark plugs depends on the number of miles driven and the material that the spark plugs are made of. It is generally advised to replace your spark plugs as required. It is best to consult the owner's manual of your vehicle to determine exactly when to replace your spark plugs. Whenever you need to replace your spark plugs, come to Import Auto Clinic, where our skilled technicians will replace your spark plugs to ensure that there won't be further damage made to your vehicle's engine and maintain your vehicle's reliability.
Symptoms of Bad Spark Plugs
Having spark plugs that are working properly is key to having smooth ignition in your vehicle. By relying on damaged and worn spark plugs, you risk damaging your engine further. Here are some signs that you should get your spark plugs replaced:
Reduced gas mileage: If you notice a sudden drop in fuel economy, there is a chance that the spark plugs are damaged.
Lack of acceleration: Damaged spark plugs can cause poor engine performance. This can cause your vehicle to struggle to accelerate.
Hard starts: If the engine in your vehicle is struggling to start, the spark plugs may be the culprit. It is easy to assume that this is because of a dead battery, but there is a chance that the spark plugs may be broken.
Engine misfires: Spark plugs are what keep the pistons in your engine pumping up and down. If the spark plugs are bad, this could cause engine misfires.
Rough idling: Normally, your engine should run smoothly and have no concerning noises. If the spark plugs are damaged, however, this could cause the engine to sound rough while idling.
If you notice any of these symptoms, come to Import Auto Clinic, where we can provide the best service to keep your engine running smoothly.
Your Expert Shop for Spark Plugs
Whether you need spark plugs for your Audi, Honda, Lexus, Nissan, or any other make, it is ideal that your spark plugs are in optimal condition. We specialize in Auto Repair and repairing spark plugs. Our Quality service technicians can quickly recognize the source of your auto problems and use the most up-to-date and modern technology to quickly evaluate the trouble with your car. We have been taking care of vehicles since 1980 and have a dedication to customer service.
Reasons You Should Do Business With Us:
Transparency
Honesty
Integrity
We are Experts
Years of Experience
If you notice something wrong with your vehicle, bring it to Import Auto Clinic in Anaheim, where our technicians will do their best to service the vehicle. If you are in the 92806 area or nearby, feel free to arrange an appointment with us online or give us a phone call at 714-632-0100. Import Auto Clinic - Service You Can Trust at a Fair Price.